Runner's Clinic
BSR Physical Therapy is proud to offer a Runner's Performance Clinic for local area athletes, runners & triathletes. Dr. Gregory Seymour PT, DPT, the clinician responsible for this unique opportunity, graduated from the University of Delaware with a thorough background in running & walking analysis, while working in a National Institute of Health (NIH) funded biomechanical laboratory. Our aim is to inform runners on what they can do to improve their running times, increase their efficiency, and decrease any pain or difficulty they may be experiencing.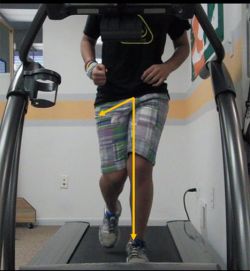 What is included:
45 minute one-on-one evaluation
High speed video analysis of your running technique
DVD video of your running style
Advice on how to improve your times & distance
Call today to set up a time to meet with Dr. Seymour!  BSR Physical Therapy would like to thank South Jersey Running & Triathlon Co. for all their support and help with starting this great opportunity for local Ocean County runners.